Underpinning is the strengthening of an existing building foundation. If the original foundation isn't strong enough to support the house, then underpinning may be required. This usually happens due to changes in the soil structure.
What does the underpinning of a building mean?
Concrete Underpinning involves strengthening or supporting the foundations of an existing house, structure, or building. This can be accomplished by strengthening the existing foundation, adding expanding filler, or extending the foundation so that load is evenly distributed across a greater area.
When underpinning is necessary?
For most homeowners, the underpinning will be required if the foundation does not support the house. It's usually due to:
The soil supporting foundation has changed in a way that is not obvious. Due to subsidence, moisture expansion and contraction, large trees nearby, and damaged plumbing left un-repaired.
The soil's characteristics were not fully understood when the foundation was designed.
If the above reasons are not applicable, then underpinning may be required. New construction is happening nearby, which means that soil support for existing foundations will be excavated. To increase foundations existing, e.g. Adding another story to the building. Natural disasters such as earthquakes floods droughts cause the structure or other structures to become unstable.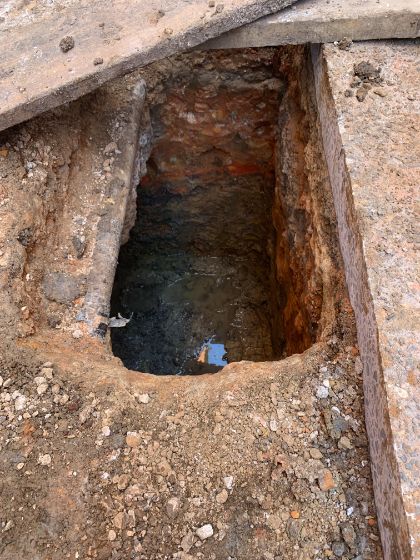 Cracks found in floors or walls
Cracks are not always dangerous. Sometimes they're just superficial cracks like minor or very small cracks in plaster, cornices, and skirting boards. It is possible to see bigger cracks, which can often indicate deeper issues such as uneven weight distribution from weak foundations.
It is best to watch the cracks over several weeks or even months to determine if they become larger, wider, or more severe. If they don't change over a prolonged period, then subsidence is likely to have ended.
If you are doing a DIY appraisal of your property, here are some signs to watch out for. You should understand that subsidence is a common problem on many properties. If subsidence is occurring actively, underpinning is not required. Sometimes, once subsidence has occurred, the structure may reach equilibrium and no further danger. As with all things, it is best not to be unsure and ask a professional. That is why Adelaide Underpinning Groups offer a complimentary home checkup.
Does underpinning offer a permanent fix for this problem?
It will ultimately depend on where your home is located (the site classification) as well as the type and method of underpinning that you choose to address your problem. Not all types are suitable for every foundation problem. We let you know at the beginning of our complimentary home checkup if our underpinning method is suitable for you. If we can't fix it permanently, we will tell you so and give you an alternative plan of action. Because it is the most reliable method of underpinning, we only use a screw pile.